Directors and Advisors
Board of Directors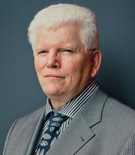 Over 40 years experience in senior executive roles in mining sector; former founding CEO; Director of China Minerals Mining Corp.; former founding CFO; Director of Adriana Resources; former President, CEO & Director of Nevada Pacific Gold merged with US Gold; former founding CEO, President; Director of Eldorado Gold Corp.; former co-founder, CFO; Director of Bema Gold Corp. merged with Kinross Gold.
24 years experience in mineral exploration; Director of China Nonferrous Metals Resource Geological Survey; VP of the China Nonferrous Metals Industry Association; National Youth Expert for Outstanding Contribution in China in recognition of his success in prospecting results and scientific research; Chief Scientist of National 973 Program; President of the Beijing Institute of Geology for Mineral Resources; Chairman of Sinotech Minerals Exploration Co., Chairman of Silvore Fox Minerals Corp., Chairman of Canaco Resources Corp.
President, CEO and Director of Virginia Energy Resources Inc.; former equity and high yield bond analyst for Cadence Investment Partners, LLC; UBS Investment Bank as a research analyst; Mr. Coles has a Bachelor of Arts degree in Economics from the University of Richmond.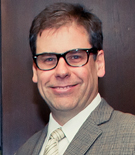 Over 30 years experience as an exploration geologist worldwide; VP Exploration for Virginia Energy Resources Inc.; former technical and managerial positions at BC Ministry of Energy and Mines; led the government team that completed the permitting and aboriginal consultation of the $600 million New Afton mine; Director of Geoscience BC, Director and Past President of the Kamloops Exploration Group; member of the BC Geological Survey Technical Liaison Committee; former Director of the Association for Mineral Exploration British Columbia (AME BC).

20 years experience in finance and public companies. Graduated from Beijing Institute of Technology University and obtained an MBA from Richard Ivey Business School. Former CEO of Worldtex Capital Resources.
15 years of public company experience. Ms. Kuang is the director and Chief Financial Officer of Nickel  North Exploration Corp.  Ms. Kuang has been serving as the Chief Executive Officer and Director of Urban Select Capital Partners Corporation since January 2010 and as the Chief Executive Officer of Asia Select Asset Management Inc. since May 2007. Both Nickel North Exploration Corp. and  Urban Select Capital Partners Corporation (TSXV: CH) are listed on the TSX Venture Exchange of Canada. From 2002 to 2007, Ms. Kuang founded Orient Ventures Ltd., a Vancouver-based investment and financial advisory firm engaged in mergers and acquisition transactions in China and Canada. Since August , 2012, Ms. Kuang has served as Director of Huazhong Holdings Company Limited (6830.HK) which is listed on Hong Kong Stock Exchange. Ms. Kuang received a master's degree in business administration from Lawrence Technology University in Michigan in 2003.
Advisors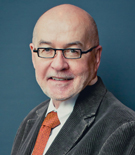 Over 40 years experience in the Ni-Cu-PGE exploration and research; currently geological consultant for NiPtx Inc. specializing in Ni-Cu-PGE, Cr, Fe-Ti-V mineralization; twenty-three years with the Mineral Deposit Research Division of the Geological Survey of Canada conducting research on the Metallogeny of Mafic-Ultramafic Rocks with an emphases on Ni-Cu-PGE mineralization; former research officer at the Institute for Geological Research on the Bushveld Complex, South Africa; former exploration geologist in the Lynn Lake Nickel Camp with Sherrit-Gordon Ltd.; Recipient of Barlow Medal from CIM; Geological Association and Mineralogical Association of Canada Robinson Distinguished Lecturer; Earth Sciences Sector Merit Award 2003 - Natural Resources Canada, in recognition of exemplary effort in the sustainable development of Canada's northern mineral wealth.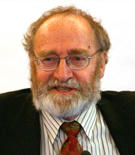 Over 40 years of experience and has been very successful in mining exploration. He was the President and CEO of Santoy Resources Ltd., an exploration stage company focused on discovering and developing high-grade uranium deposits throughout North America, before becoming Virginia Energy Resources Inc. Mr. Netolitzky has been directly associated with three major gold discoveries in Canada that have subsequently been put into production including, Eskay Creek, Snip and Brewery Creek.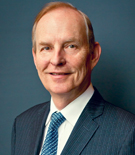 Over 25 years as arranger of financing and mergers & acquisitions in the resource and other industries.; Chairman of Urban Select Capital Partners Corp.; former Executive Vice President of Adriana Resources Inc.; former principal in Watershed Capital Partners, Norfolk Capital, and Nova Bancorp; executive with the CIT Group (formerly Newcourt Credit); M.B.A. degree from the University of Toronto and completed his LL.B at Queens University.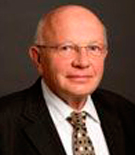 Over 40 years experience; director at Hawthorne Gold Corp. name changed to China Mineral Mining Corporation; former Chairman and President of Adriana Resources Inc.; co-founder, VP and Director of Eldorado Gold Corporation; former cofounder Vice President and director of Bema Gold Corporation; fellow of the Geological Association of Canada and is past President of the British Columbia and Yukon Chamber of Mines.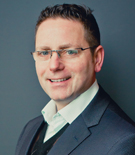 Over 25 years of project management and resource exploration experience in precious and base metals; Co-founder, Chairman and CEO of Brixton Metals Corp.; independently discovered the TAG gold-silver and was sold to Taku Gold Corp.; geologist at Novagold's Galore Creek Cu-Au; founder, director and CEO of Sierra Geothermal.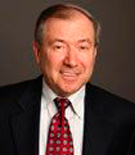 Over 35 years of international exploration experience focused on gold, nickel and base metals; graduate in Geology and P.Eng; VP of Exploration and director of Commander Resources Ltd.; director of Diamonds North Resources Ltd.; former Exploration Manager for Amoco Minerals and Superior Oil in Australia, Canada and the United States; director of China Minerals Inc.